Seeking Performance Artists for our 2017 Halloween Festival
We are anxiously searching for performance artists to be at our halloween festival this year! We are anticipating 500-1000 people here every night.
Some performance artists we are searching for:
Jugglers
Stilt walkers
Fire Spinners
Tight Rope Walkers
Trapeze & Aerial Artist
Hula Hoopers (LED preferred)
AcroYoga Performers
Dance Troupes
Accordion Players
Costume Performers (clowning, monsters, aliens, etc)
We are open to exploring a wide range of different performance artists and want the halloween festival to be an entertaining, inspiring and spooky experience for all guests. The trick-or-treat trail will also be an awesome opportunity to summon your "inner scarer"
The halloween festival runs 10 days throughout October, for a total of around 40 hours of time you will spend here. We are not expecting performance artists to be here the entire 10 days, and are open to letting you perform here whenever your schedule allows.
This is our first year running this Halloween Festival and first large scale event at Salvage Texas, so we are not able to pay performers for their time and entertainment, but we are offering things in exchange for your service.
How are performance artists compensated?
Two Season Pass tickets ($100 value) to the entire halloween festival, haunted house, & trick-or-treat trail. One for you, one for a friend or family member.
Dedicated campsite at our haunted campgrounds ($500 value) for the nights you will be performing if you wish to stay overnight (you will also have access to our community bathhouse with showers, toilet, etc).
Staff treatment at the event, including access to free drinks, private bathrooms and changing rooms.
Fringe benefits of getting involved with an organization and venue that has a very bright and exciting future 🙂
We realize most performers work for tips, and we are happy to allow you to do that each night.
To be on our roster for performing artists, you must purchase the $50 performance artist package below, and sign a performance contract with the days you will be committing to the event.
If you are part of a group that wants to perform here, please email heath@salvagetx.com and we can make arrangements.
Please download & read our contract below for all the details of the event including expectations, important dates, etc.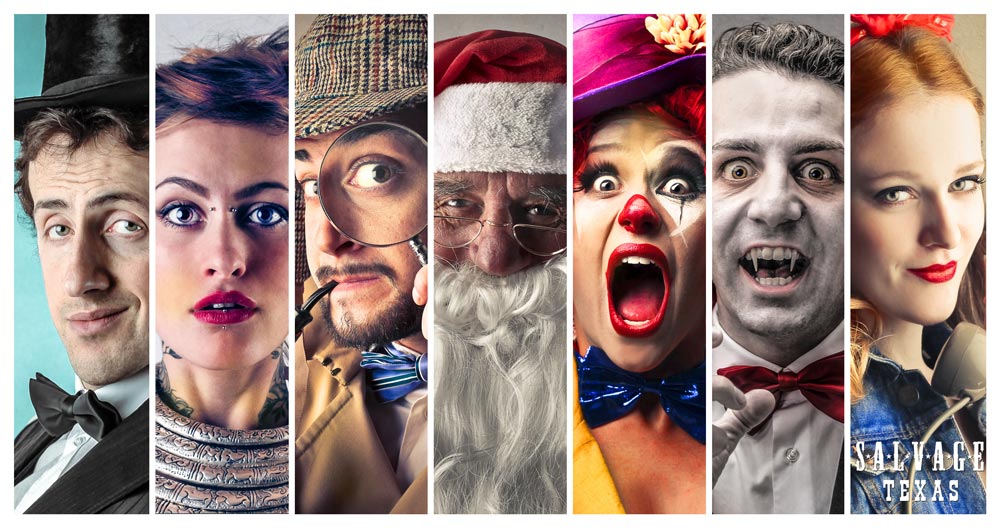 [products columns="1″ orderby="title" order="" ids="682″]