Salvage Texas explores the creative possibilities with what most people consider trash, from sculptures, with salvage to sleep in and dream… to canyons carved from as Earth sculptures more grand than any you have seen.   
caves, architectural wonders, Tiny Texas Houses you can stay in overnight, and much more.
We have begun creating a model for a tiny house village built entirely with Pure Salvage, from the houses to the bridges, the buildings, the furniture… all of it representing the Pure Salvage Living Renaissance ethos of sustainable housing, living, and health in a simpler way that respects the Earth and our treasures from the past.
We use exclusively up-cycled and reclaimed materials and have now expanded our vision to encompass our property with sustainable living examples, salvage art installations and an outdoor salvage market.
We are focused on inspiring and empowering our others who come from all around the world to see how we can create beautiful and comfortable housing using the treasured salvage rather than take more from the planet, make more toxins, or ship anything around the world to sell it. 
We promote local building, salvaging, and small businesses that support the family and friends, create local housing for the Baby Boomers and others who do not want the big house, car, and taxes as they enter the next phase of America… altered by the storms, floods, food shortages, and other things soon to come.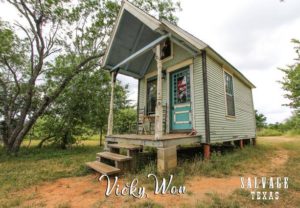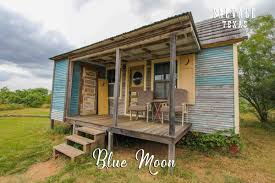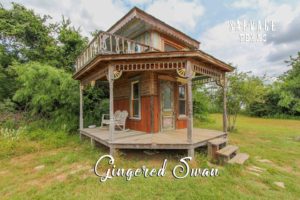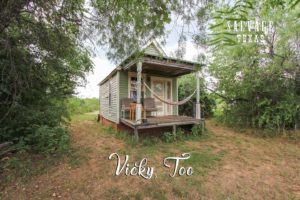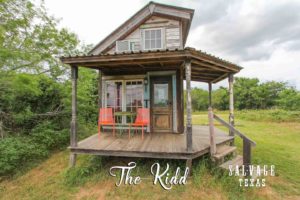 We invite you to take part in helping us grow Salvage, Texas as an example of how we can demonstrate permaculture, housing, and off-grid homestead type living in a way that is desirable for many who do not know how to get to that place. 
We have to create it as the big corporations do not want to provide quality housing, affordable long term spaces to live without major maintenance, taxes, insurance, and other things that make them profits year after year.  Wii want off that wagon and onto the self-sustaining village model that has lasted for aeons.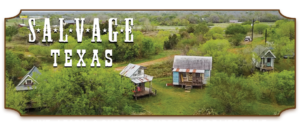 Want to know more?  Checkout the Blog at TinyTexasHouses.com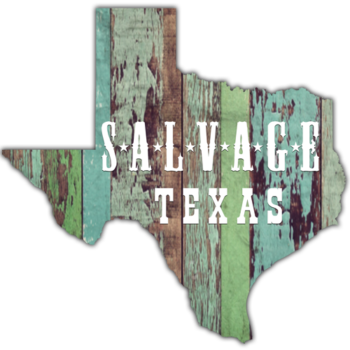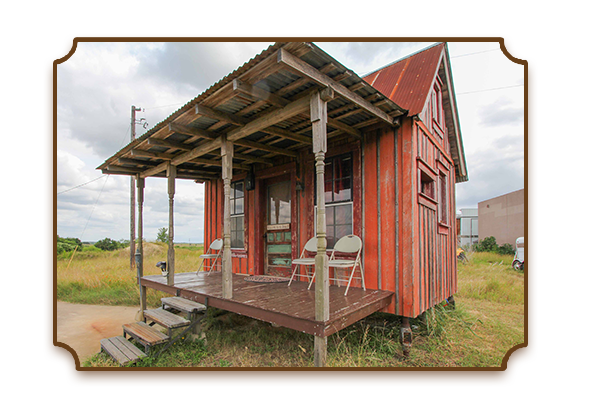 Experience simple living overnight in our tiny house village. Guests get access to our co-ed community bathhouse with showers, toilets, and sinks.  Some houses have full baths, others minimalism, even off grid.  Camping and the chance to build a house out in Salvage, Texas that you could come to for an escape from the city, even to live in full time is possible… for the right people only though… not an open offer to anyone without conditions thus Wii do not expect many full time residents at Salvage, but many guests who can come, learn much, create dreams, and then go off to fulfill them in the places they truly want to be.
Single, group, and event reservations available.  
Trinity is the one to talk to at 210-324-0052 or check Air Bnb for Luling and Tiny Texas Houses.  Wii check all email to this address so [email protected]
Private bookings for the entire space with 6 houses and total privacy, locked gates and ceremonial privacy lets us also offer the #notanline weekends, weddings, family gatherings, and other get-togethers where the crowd is limited to the people you want to share with and no one else to bother you.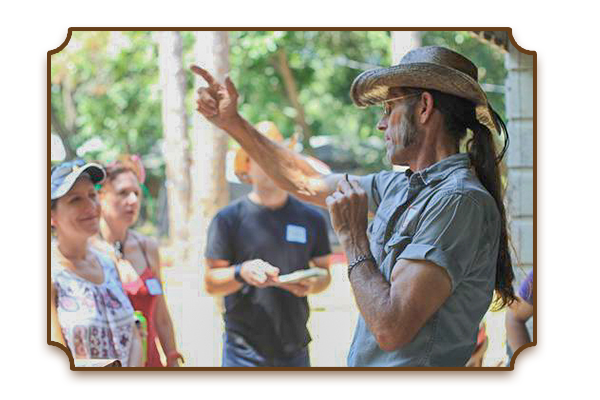 We have taught and will again teach online and hands-on workshops with salvaged and re-purposed materials that include projects ranging from bird houses to entire tiny homes. Our Pure Salvage Living Online membership platform gives members worldwide access to our courses and special members-only perks at Salvage Texas.  This will be focused on teaching those who purchase the packages of materials to build with can aquire the skills to stack them up to look like a house.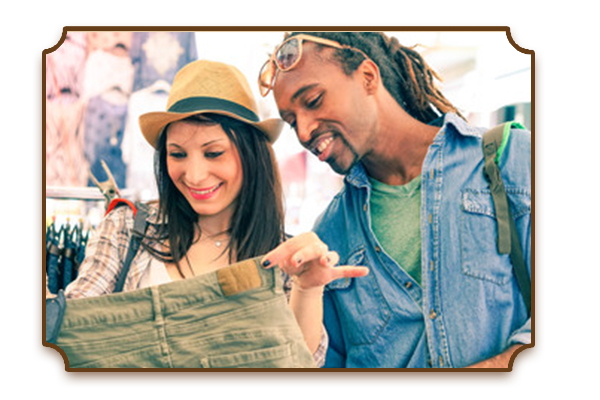 2022 Spring
An open air market for all things salvaged, repurposed, and sustainable but also, Salvage Artists will be sponsored, provided with materials to create with, and a space to sell in if they help create the spaces in the markets.  Giant Salvage Art pieces, like the House Art Tiny Texas Houses is famous for, and we supply all the materials for Free to the right ARTISTS who help create their space 10'x20′ and up.  You supply labor, Darby the Architectural guidance for designs since he is providing all the materials, and you could even have spaces up above, the loft to sleep in while here for your marketing days or while working on projects for your store.  Want to know more?  Contact [email protected] or [email protected] for more information on having a short or long term, shop or loft lifing above too, and we can get started for the fall grand opening soon.